Lion and dragon dances are an essential part of the Chinese New Year celebrations. They are especially popular in southern China.
The dragon has been a positive figure for the Chinese; it is a rain divinity, and the success of farming depends entirely on its benevolence. That is why the dragon character's participation in the annual celebration has been important. In the dragon dance, the dragon is moved with poles, and the dancers simulate the movements with precisely synchronised movements of the poles. The movement of the dragon is meant to reflect the great power and dignity of this mythological animal.
The lion, in turn, is a protective figure in Chinese culture. The lions' job at the annual festival is to scare away demons and evil spirits. People want to start the new year free from evil spirits. In the lion dance, two dancers mimic a lion's movements in a lion costume. One of the dancers is the lion's forelegs and head, the other its hind legs and body. The lion's movements are based on the fundamental movements of Chinese martial arts, and the performers are usually highly skilled in wushu and kung fu.
Finnish martial artists from the Finnish Wushu Kungfu Association and the Helsinki Tanglang Kungfu Association have performed the lion and dragon dances at Helsinki's Chinese New Year celebrations for fifteen years. Over the years, the group of performers has also grown with performing arts professionals, whose adaptations of the traditional performances have given a new flavour to Helsinki's Chinese New Year performances.
The lion and dragon dances for the online event were produced by Ziran Cultural Cooperative in collaboration with local kung fu clubs and the Cultural Centre Caisa.
Performances during the online event:
Dragon dance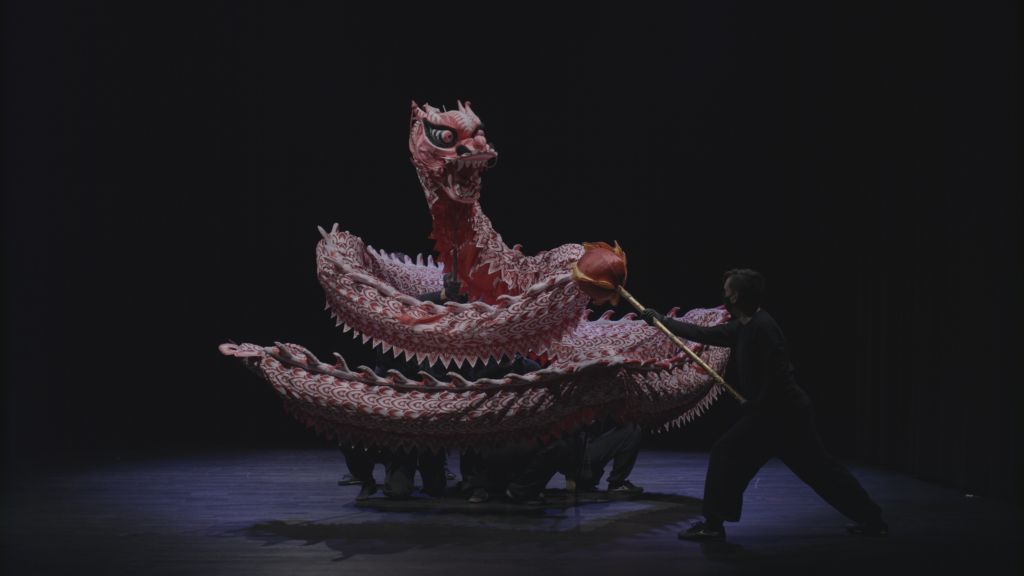 Performers: Oskari Jakonen, Ella Lönnfors, Perttu Mäkelä, Yury Pöllänen, Heidi Sallila, Markus Sallila, Antti Taipale and Turkka Tervonen
Lion dance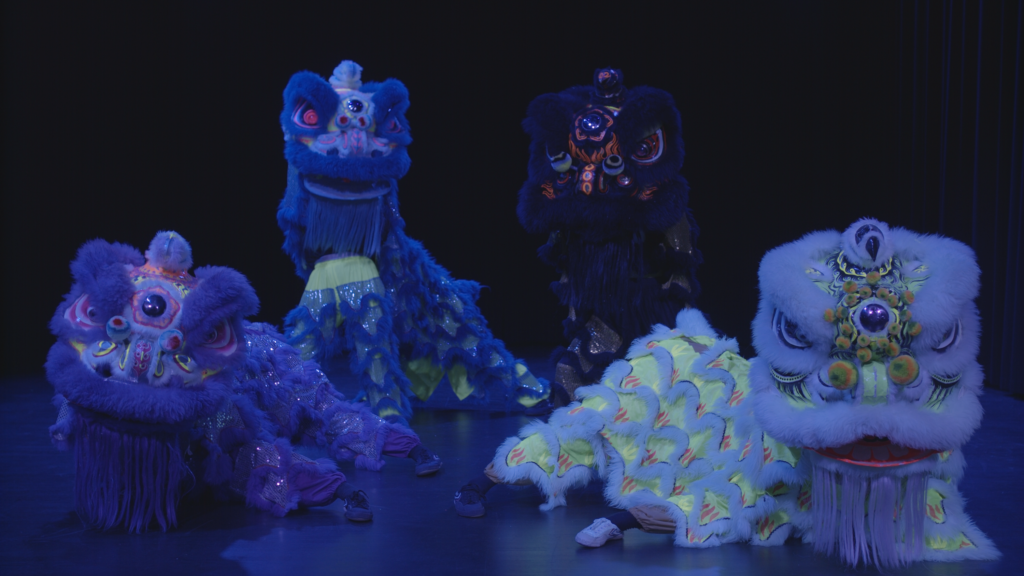 Performers: Janne Artell, Aykut Erdem, Oskari Jakonen, Elisa Nikander, Hannu Pham, Jilka Repo, Turkka Tervonen and Damla Tokat
Creative Production: Jyri Sucksdorff
Production Coordinator: Meri Jaakola
Video, editing: Essi Hyrkki
Camera assistant: Turkka Tervonen
Composition, arrangement, production: Isaskari
Topliner: Oskari Jakonen
Percussion: Joel Hynninen
Mastering: Fanu
Lighting: Kari Gratseff

Photos: Petri Anttila, Essi Hyrkki