Wishing you good luck in the Year of the Tiger!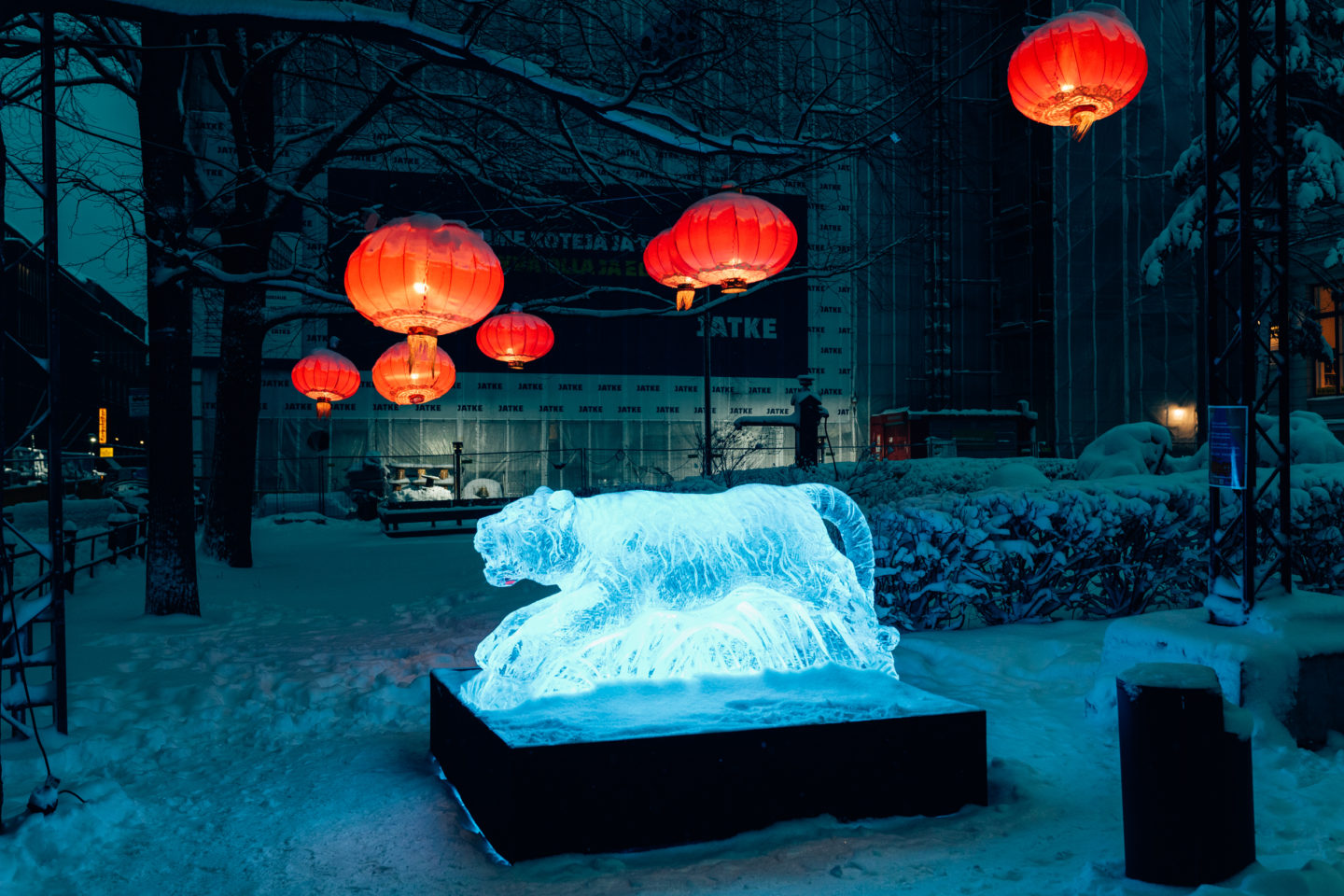 The Chinese New Year was celebrated in Helsinki on 31 January with an online programme and ice tigers across the city. Ten ice sculptures were sculpted to mark the Year of the Tiger on Keskuskatu and in the courtyards of the city's cultural centres Annantalo, Kanneltalo, Maunula House, Vuosaari House and Stoa.
You can still join in with the celebrations as the webcast will be available on the Helsinki Channel until 7 February. The tigers will also be in place for a week, weather permitting.
Next year, the Chinese New Year will be celebrated on Saturday, 21 January, when the Year of the Tiger turns into the Year of the Rabbit.